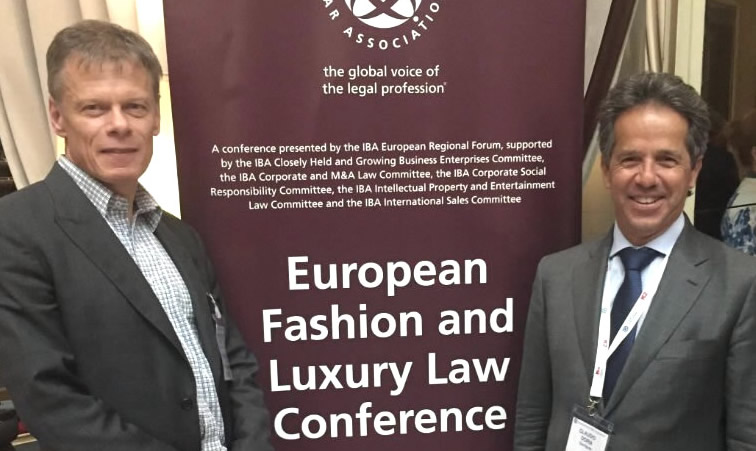 Claudio Doria recently attended the first IBA European Fashion and Luxury Law Conference in Milan on June 20-21. He acted as co-chair of the conference and as a moderator in one of the panels.
The conference was presented by the IBA European Regional Forum (ERF) and supported by the IBA Closely Held and Growing Business Enterprises Committee, the IBA Corporate and M&A Law Committee, the IBA Corporate Social Responsibility Committee, the IBA Intellectual Property and Entertainment Law Committee and the IBA International Sales Committee. It was aimed at legal practitioners and in-house counsel of fashion and luxury companies, and manufacturers, suppliers and distributors.
The panel co-moderated by Claudio Doria had the title "Supply chain: when checking-the-box of CSR compliance is not enough to protect your brand and your directors. Going beyond the standards of reporting and control". It was focused on the legal trends on supply chain management issues that are essential to helping the fashion and luxury businesses to operate.
Co-moderated with Chris Owen, partner at the English firm Pennington Manches and Vice-Chair of the ERF, the panel was composed by the speakers Antonella Centra, EVP General Counsel Corporate Affairs and Sustainability at Gucci, Ms. Marion Durose, Founder at SafeSpace Collaboration and Martijn Scheltema, partner at Pels Rijcken (Rotterdam) and Co-Chair of the IBA Corporate Social Responsibility Committee.
For more information on the conference, please take a look to The Programme.